Football News

In 2019, Hilliard's season changed in a flash on Action News 11/15/19.

Congratulations to the Flashes on their defeat over the Branford Buccaneers Friday in the first round of the playoffs! Be sure to read the article, Flashes Win Overtime Thriller here in the Nassau County Record.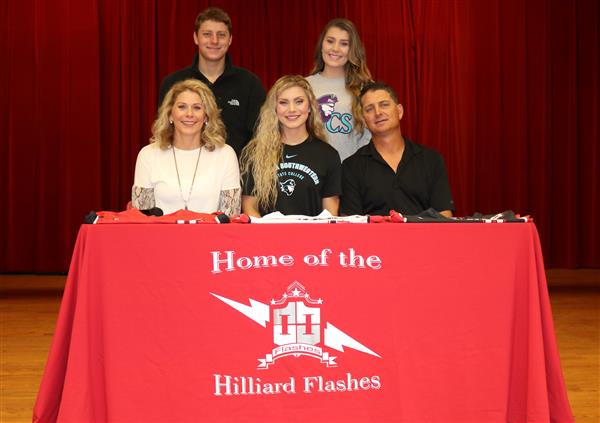 Congratulations to Brooke Geiger on her signing with Florida Southwestern to play softball. Her signing took place on Friday, November 1, 2019 in the HMSHS Cafeteria. She had a large support system of family, coaches, friends and teachers to cheer her on! The Flashes are very proud of her accomplishments and we look forward to a great season to finish up her Senior Year on the field before she moves on to Florida Southwestern as a Buc!

All students that participate in sports will need to have a current athletic packet filled out and on file with the school. We have provided the FHSAA Preparticipation Physical Evaluation (EL2) HMSHS Authorization/Release Packet below for your convience. Please see Coach Collins or Coach Wilson with any questions.

COVID Screening Questions for Athletes