A Message from the Principal
Our Wildlight Trailblazer Obstacle Challenge program kicked off today with an exciting Pep Rally, and we are thrilled about this year's program! We've asked the fundraising experts at Booster to power our two-week Event program, making our fundraising simpler, more profitable, and more FUN. Our Obstacle Challenge includes EVERY student in a fun, fitness event that focuses on character while helping our school raise much-needed funds.

This year, our entire school is raising funds for sunshades for our playground. Our goal is to raise $15,000, and we need YOUR help!

Here's how you can support Wildlight Elementary:

Register your student on funrun.com by searching "Wildlight Elementary." Once you do, your student will receive a FREE GIFT just for being registered. Then, use funrun.com to log pledges for your child.
Reach out to sponsors. Every student's goal is to connect with 10 sponsors. And with funrun.com's smart sharing tools, reaching out to sponsors is easier than ever. The easiest way to get pledges is to simply click the Facebook share button on your student's pledge page. Plus, with a few clicks you can create a custom Student Star Video to share on social media. You can also use the Easy Emailer to connect with friends and family. As you gather pledges, be sure to record each sponsor's e-mail address so they have the opportunity to easily pay for your student's pledge online via credit card.
Ask your child about the MindSpark: Wild West Character Lesson of the Day! This year's theme combines S.T.E.A.M skills with character-building. In this thrilling Sci-Fi-Western theme, your students and the MindSpark kids must compete in six "Character Duels" to rescue Dr. Shock. Along the way, they'll learn about Honesty, Gratitude, Generosity, Kindness, and Humility. Join along by watching the fun character videos with your child on funrun.com.
Come to the Obstacle Challenge on Friday, Feb. 14th! (Pre-K will be Feb. 13th). All students are included in the Obstacle Challenge, regardless of financial participation. Remember, students will be completing 30-35 fitness challenges, and we would love for you to come out and cheer!

Thank you for supporting our school. We hope to see you next week at the Wildlight Trailblazer Obstacle Challenge!

The following are a reminder of policies in place at Wildlight:

Students may not be checked out past 1:40pm (M, T, TH, F)/12:40 (W).

Transportation changes MUST be made before 1:40 (M, T, TH, F)/12:40 (W).

Parents/guardians are not permitted to walk to class in the morning or go down to the classroom during instructional hours.

Students may not be dropped off at a side office door to avoid car line.

Students may not be picked up from front office at dismissal to avoid car line.

Thank you for your assistance in these matters.

Hip Hip Hooray for the 100th Day of School!!!

Student Transfer Requests for the 2020 – 2021 School Year

ANNOUNCEMENT: There will be no changes to school attendance areas for the 2020 - 2021 school year. Students are required to attend the school for which they are zoned, based on their parent/legal guardian's residence, as defined in NCSD administrative rule 5.01. If assignment out of the assigned attendance area is desired, a "Student Request for In-County Transfer" form must be completed. The request must be approved by the receiving principal, releasing principal, and school board. This form may be obtained from any NCSD school or from the district website.

Every effort is made to accommodate in-county transfer requests. However, growth across the county has limited the district's ability to honor all requests. Several schools are at full capacity and first consideration must be given to students residing in those attendance areas.

The district's plan for processing in-county transfer requests for the 2020 – 2021 school year will be as follows. Students who were approved for an in-county transfer for the 2019 - 2020 school year and will be in the same grade band (K-2, 3-5, 6-8, 9-12) next year, do not need to submit an application. However, students that will be moving up a grade band for the 2020 – 2021 school year must submit applications and be approved. (For example, if a 2nd grade student is attending a primary school on an in-county transfer, but is moving up to 3rd grade next year and would like to attend the elementary school located in the same attendance area, the in-county transfer request must be completed. Approvals will depend on available capacity.) Students in K-5 schools (Bryceville Elementary, Hilliard Elementary, and Wildlight Elementary) who were approved for the 2019-2020 school year do not need to reapply, unless they will be moving up to middle school in 2020-2021 and wish to attend a middle school out of their assigned attendance area.

Applications will be date and time stamped when received and kept in order of receipt.

Applications will not be accepted before the date given below.

Application Window Open: January 10, 2020

Application Window Closed: February 26, 2020

Deadline for Schools to Notify Parents of Acceptance or Denial: April 10, 2020

Please click the link above for an important video from Dr. Burns regarding school safety.
Announcements
The Wildlight community will be hosting its 2nd annual FLOCO 5K run and 1 Mile Fun Run on Saturday, March 21st. To register, click here: FLOCO 5K

Attendance

Regular school attendance is a necessary part of a student's education. Excessive absences impair a student's educational progress, impacts whether the student passes or fails a grade, and may result in court proceedings and/or the loss of driving privileges. Students will be considered absent when they miss 50% of their school day. Absences shall be classified and treated as follows:

Excused Absences

Students must be in school unless the absence has been excused for one of the reasons listed below. Excused absences include the following:

· Personal Illness.

· Illness of an immediate family member.

· Death in the family.

· Religious holidays of the student's religious faith.

· Required court appearance or subpoena by a law enforcement agency.

· Special events, including, but not limited to, important public functions, student conferences, student state/national competitions that are school-sponsored, administrative approved post-secondary educational institution visitation, as well as exceptional cases of family need.

· Doctor or dentist appointments.

· Students having or suspected of having a communicable disease or infestation that can be transmitted are to be excluded from school and are not allowed to return to school until they no longer present a health hazard (Florida Statute 1003.22). Examples of communicable diseases and infestations include, but are not limited to, fleas, head lice, ringworm, impetigo, and scabies. Students are allowed a maximum of two (2) days excused absence for an infestation of head lice.

Unexcused Absences

Unexcused absences include, but are not limited to, the following:

· Shopping trips

· Pleasure/Vacation trips

· Truancy

· Other avoidable absences.

Reporting Absences

Any student who has been absent from school shall bring a note from a parent or guardian within forty-eight (48) hours of returning to school stating the cause of the absence. Failure to bring in a note will result in an automatic unexcused absence. However, the fact that the student brings in a note does not require the school administration to excuse the absence. The principal or designee will decide whether the absence meets the criteria for an excused absence, and that decision will be final. The administration may request additional documentation, such as a doctor's note. The excuse must state specific dates of absence, and must be signed by the treating, licensed physician. After fifteen (15) days of absence, whether excused or unexcused, a student must present verification from a licensed doctor for all subsequent absences due to illness.

Make-Up Work

When a student is absent from school with an excused absence, the student shall be responsible for all work and assignments missed during the student's absence. The student shall make arrangements with teachers for "make-up" work. The number of days allowed to make up the work shall be the same as the number of days the student was absent. This deadline may be extended with approval of the teacher or principal. Previously assigned projects or tests are due upon return from absence or as determined by the teacher's grading standards

Bus Information

Please visit our District's Website to find out information about transportation including bus stops and times at www.nassau.k12.fl.us and then click on the Transportation Tab.

Check your bus stop times frequently as we start school. Each day we are adding new stops, more students, and balancing overloads. Changes occur frequently throughout the first month of school. You should check back often prior to the start of school to verify your stop times. Please be patient the first week of school as some buses may run late while trying to get everyone back into a routine. If you have any issues determining your stops or times, give us a call or send us an email.

No route changes or notes to ride a different bus will be allowed until after Friday, September 13, 2019. Please remember that all transportation changes must be made no later than 1:40 p.m.

HERE COMES THE BUS

Here Comes The Bus (HCTB) is an easy-to-use website and app that enables you to see the location of your child's school bus on a smartphone, tablet, or personal computer. This way, you know when the bus is near your stop, so you can send your child out at just the right time. When the school bus is within a certain distance from your bus stop (you set the distance) you will get an email or push notification on your phone letting you know the bus is almost at your stop.

Currently, you can sign up for and use the web or app version. However, we are still in the early implementation phase of adding this service. Please keep in mind the following items if you choose to use this service:

You must be registered to your correct bus and using your assigned bus stop based on the home address you are registered with at your school.
Do not rely exclusively on HCTB and make sure you are still at your bus stop at the appointed time.
Currently, we cannot provide technical support if you are unable to sign up.
Not all features advertised on the HCTB site are available, but most will be added in the future.

You can download the app from the Google Play or Apple Store or visit www.herecomesthebus.com. You will need your child's student ID# and our district's school code: 76491. For video tutorials and instructions on how to sign up and use HCTB you can visit the HCTB solutions page at http://help.herecomesthebus.com/en/support/solutions.

Please read the attached document regarding Wildlight's drop-off and pick-up procedures.

2019-2020 School Start & End Times

Busses and Car Riders will unload at 7:45 AM

School Start Time: 8:05 AM Dismissal: 2:10 PM

Early Release (Wednesdays) Dismissal: 1:10 PM

1/2 Day Release Time: 11:15 AM

The free & reduced lunch application is now available. Please click the link below.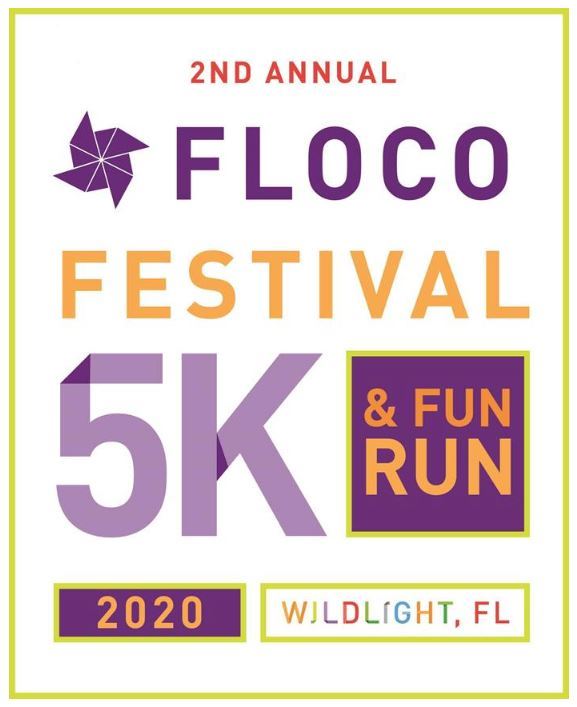 Quick Links
Volunteer Application

Florida Department of Education

Renaissance Home Connect

AR Book Finder