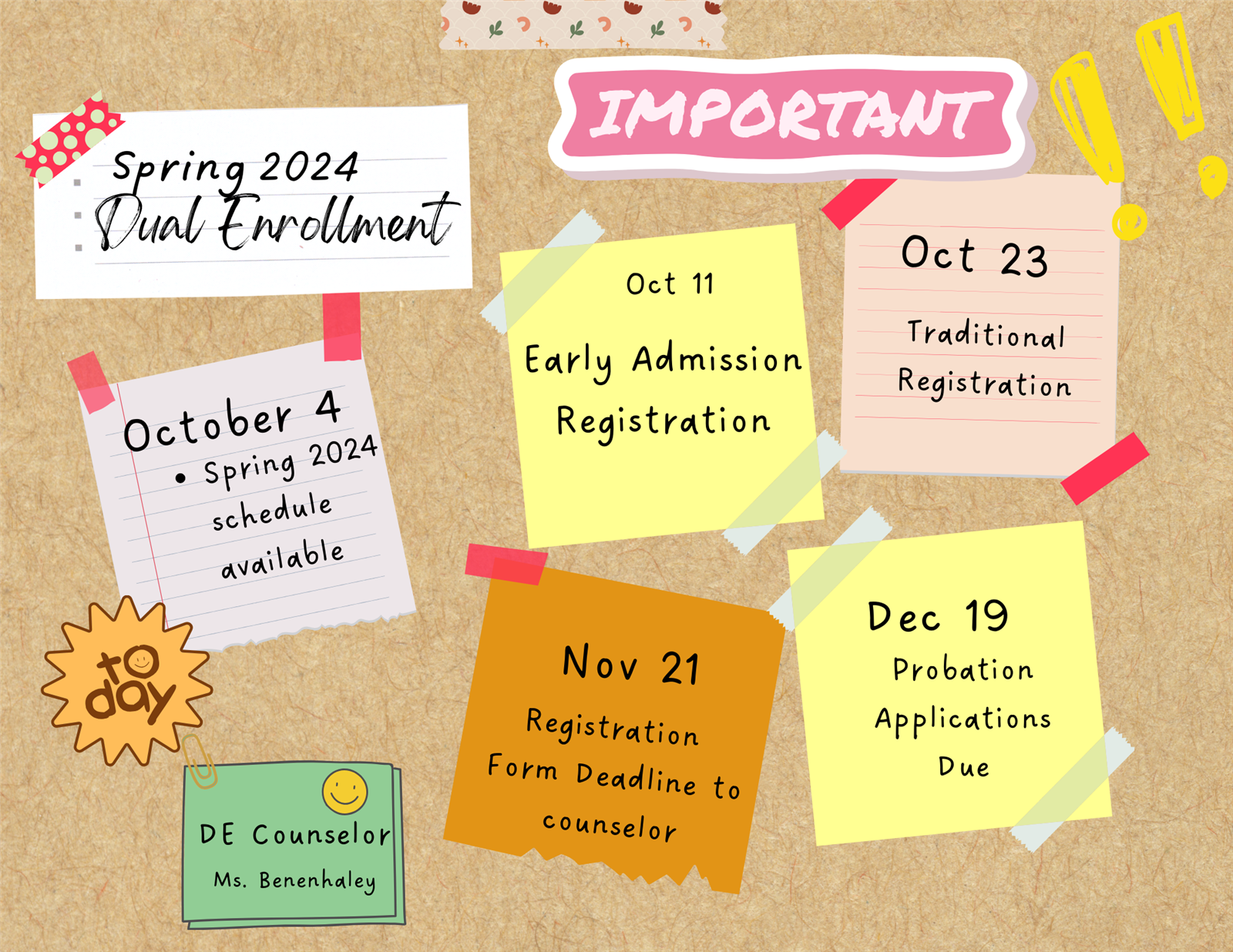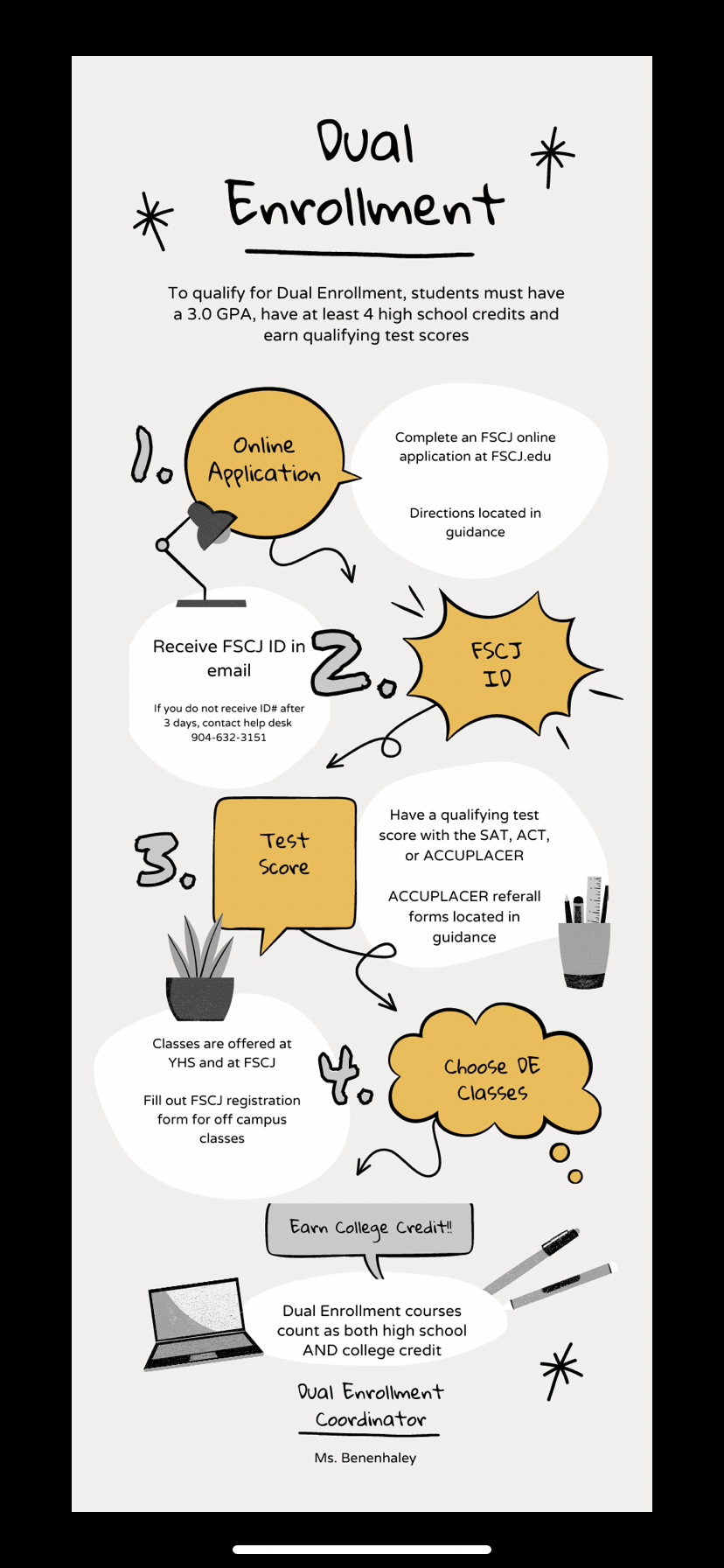 New Student Orientation Slideshow from 9/6/23

DE Books for Off Campus Fall 2023 Dual Enrollment classes are available starting August 28th thru September 26th. Please follow the procedure listed in the guide to find the books needed for your classes.

Students may not add dual enrollment classes on their own. Classes must be submitted by Dual Enrollment coordinator

Step-by-Step Instructions!

Use this form to fill out courses you wish to take off campus.

*Please note, if a course is offered at YHS students will be required to take it here on campus.

Use this as a tool to help guide you on what dual enrollment courses you should take.