About Key Club

Key Club, founded in 1925, is an international student-led organization which provides its members with opportunities to build service, build character, and develop leadership. Our vision is to develop competent, capable, and caring leaders through the vehicle of service. West Nassau's Key Club was founded on November 8, 2019.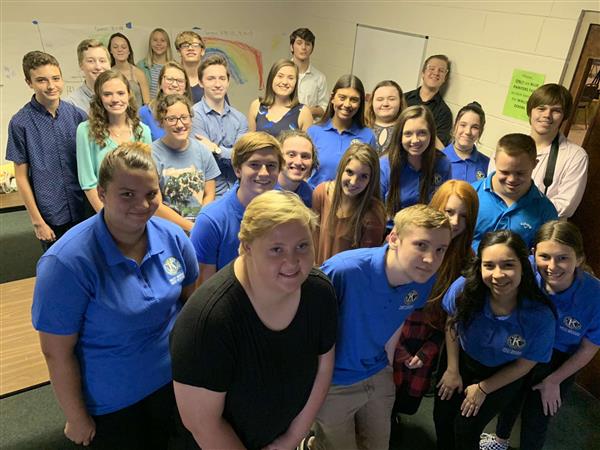 Activities & Involvement

Inside Key Club, key clubbers perform acts of service in the community, such as cleaning up parks, collecting clothing and organizing food drives. They also learn leadership skills by running meetings, planning projects and holding elected leadership positions at the club, district and international levels.
Benefits of the Organization

- Key Club International Convention in Orlando, Florida

- Distinguished Club Annual Achievement

- Single Service Award

- Major Emphasis Award

- Non-Digital and Digital Poster Contest

- Oratorical contest
Scholarships

The George & Ann Langguth Scholarship (Florida Kiwanis Foundation)
The J. Walker Field Scholarship (Florida Kiwanis Foundation)
The Florida Key Club Endowment Fund Scholarship
Governor's Project Scholarship
Perseverance Scholarship
Ellie Gander Scholarship
The "Mr. Jack" Gander Scholarship
Key Clubber of the Year
G. Harold Martin Outstanding Club President

https://floridakeyclub.org/scholarships/
Meeting Dates & Times

Every other Tuesday at 8:30 am in Theatre room.
Dues & Fundraisers

$6 District dues
$7 International Dues
Senior Cords: $10
Phone: (352) 235-9304
Email:
Degrees and Certifications:
Phone:
Email:
Degrees and Certifications:
President: Ashton Bacon (12)
Phone:
Email:
Degrees and Certifications:
Vice President: Ana Rodriguez (10)