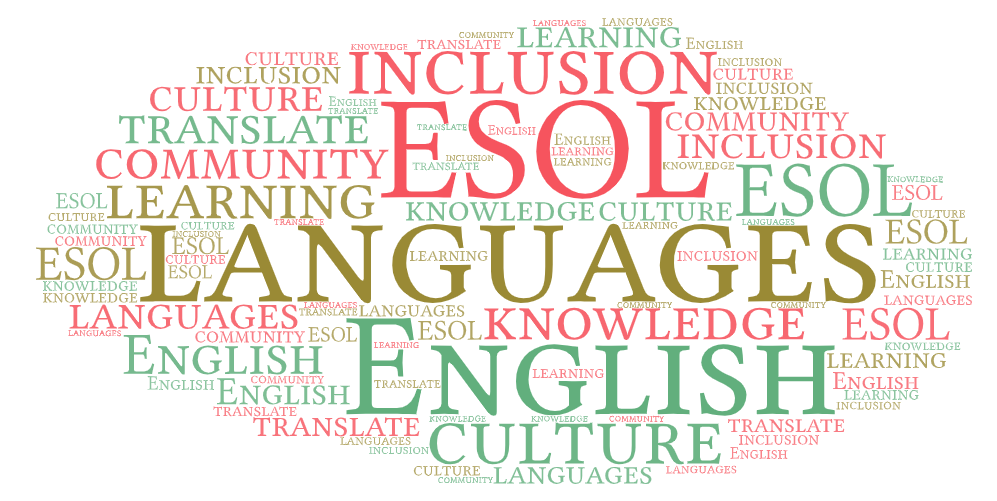 Department Overview
Welcome to all of our ELL students and families. We are here to address any needs you might have as you continue your journey of learning the English language and becoming successful in our schools. Please call if we can be of any assistance.

ACCESS scores are in for 2023. Our ELLs took this test this past spring. This test is required by the state of Florida and measures your ELL's growth in English through reading, writing, listening, and speaking skills. These results will be shared with your child's teacher/s to help them with instruction, lesson plans, and accommodations in the classroom. Copies of these reports are also sent home in students' native language if applicable. If you have any questions, please do not hesitate to call me, Helmat Miranda, @ 904-491-7938 ext. 2442. I will be happy to answer your questions.

Learn English, have fun!

Adult English Classes are available at our Fernandina Beach Adult Education campus. Classes are held Tuesday and Thursday each week from 5:30 p.m. to 8:00 p.m. at 1201 Atlantic Avenue. You may attend both classes each week or attend whatever is best for your schedule. The cost for the fall semester, August through December, is $30.00. You may enroll at any time throughout the semester. If you have any questions, please call Helmat Miranda @ 904-491-7938 or Ms Kathleen Scheibe @ 904-548-1750. Hope to see you in class!


Nassau County Mission Statement: Our mission is to develop each student as an inspired life-long learner and problem-solver with the strength of character to serve as a productive member of society.

Declaracion Mision del Condado de Nassau: Nuestra mision es desarollar a cada estudiante Como un inspirado aprendicis de por vida y resolvedor de problemas Con la fuerza de caracter para servir Como un miembro productivo de la sociedad.
Contact Us
Helmat Miranda
District ESOL Coach
Nassau County School District

315 Citrona Dr
Fernandina Beach, FL 32034

(904) 491-7938 ext. 2442
(904) 261-8919 (Fax)